Adult-only resorts, spa treatments, mud baths, secluded beachfront property and private cottages are excellent honeymoon packages to look for when traveling to Saint Lucia.
Why East Winds Resort is a top honeymoon destination in the Caribbean
When it comes to honeymoon destinations, the Caribbean is hard to beat. And when it comes to resorts in the Caribbean, East Winds Resort is a top choice. Located on the island of St. Lucia, East Winds Resort offers everything you could want in a honeymoon destination: stunning beaches, luxurious accommodations with Ocean front views, world-class dining, and plenty of opportunities for adventure. Whether you want to spend your days lounging by the pool or exploring the island, East Winds Resort provides the perfect backdrop for a romantic getaway. So if you're looking for a honeymoon destination that will leave you with lifelong memories, look no further than East Winds Resort.
Adult Only Resort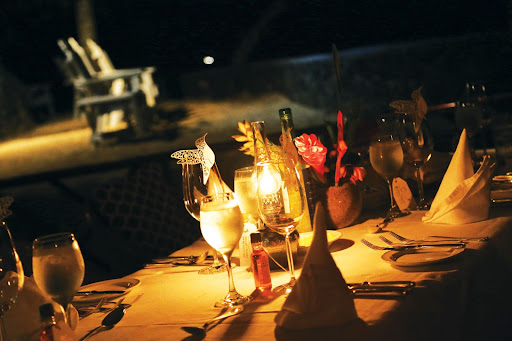 A honeymoon in St Lucia should be a relaxing and romantic time for couples. However, hotels and resorts that cater to families can often be loud and chaotic, making it difficult to truly relax. That's why East Winds Resort offers an adult only experience that honeymooners appreciate.
East Winds Resort offers a variety of amenities geared towards couples, including private our Ocean Front Suite complete with a private patio, balconies, open lounge, and luxurious bedding. In addition, our guests enjoy the tranquility of our private pools and beaches, as well as restaurants with more romantic atmospheres. Your honeymoon is a once-in-a-lifetime experience, so make sure you spend it at a place that will help you create lasting memories.
Romantic Adventures on an intimate island
St. Lucia is a small island in the Caribbean packed with adventure. Because of its size, travelers can experience more of what the island has to offer within a shorter time period. For the adventurous honeymooners, romantic hikes with breathtaking island views are readily available and accessible throughout your trip. One of the most popular spots on the island is the Gros Piton hike which takes you 2,619 feet above sea level with 360 degree views of the Caribbean island and beaches.
Spa treatments and mud baths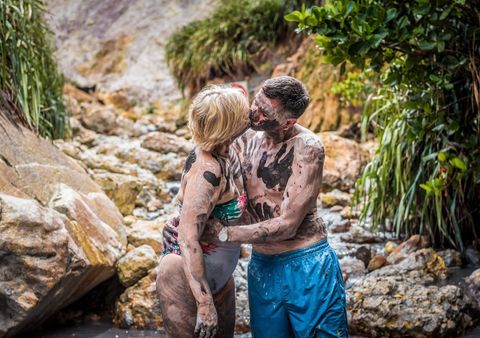 From honeymoon adventure to ultimate relaxation – At East Winds Resort, you'll experience natural and organic spa treatment, sourced sustainably from the environment surrounding this tropical paradise.You can spend the day being pampered with facials, massages, body wraps and more. If you and your significant other are looking for more ways to rejuvenate, you can visit the one-of-kind St Lucian mud baths to submerge yourself in chocolate-hued volcanic pools.
Cottage Style Suites at Affordable Prices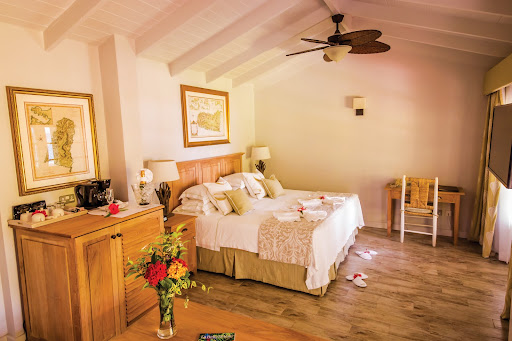 Honeymooners at the East Winds Resort will love the cottage style suites. Our all inclusive resort provides honeymooners with everything they need to enjoy their honeymoon, including a private pool and Jacuzzi, a romantic dining experience, and a beautiful suite complete with a super king bed, private patio, and Caribbean ocean views with breathtaking sunsets.
Secluded Sandy Beaches with with Warm Caribbean Water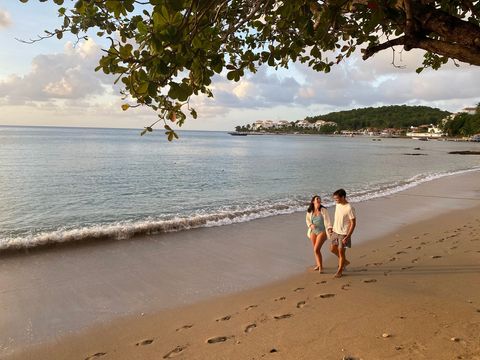 Few things are as romantic as a honeymoon on a secluded beach. The beach at East Winds Resort in St Lucia is our hidden gem, and we like it that way. Set in a natural, private bay, it is unmanicured but beautifully maintained to bring out the best of both worlds. Whether you're looking for a quiet spot to soak up the sun or a romantic setting for an evening walk, you'll find it on one of St Lucia's secluded Sandy Beaches. So if you're planning a honeymoon or just looking for a place to get away from it all, be sure to add East Winds to your list of must-visit destinations.
East Winds Resort in St. Lucia is the perfect place for your honeymoon. With its beautiful beaches, lush forests, and luxurious accommodations, you and your spouse will be treated like royalty. For more information about pricing and availability, click here.